LAROS at Posidonia 2016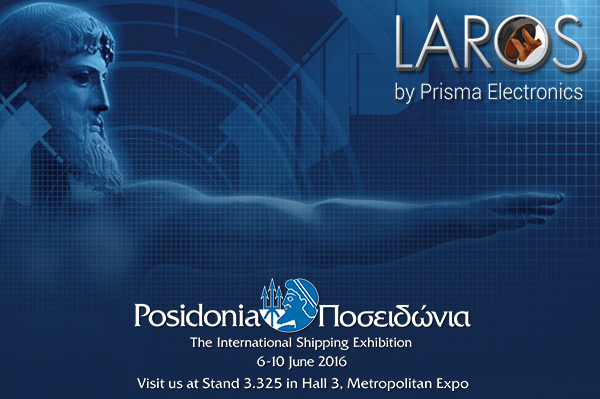 The largest event in the shipping industry Posidonia 2016 opens its doors on Monday, June 6, 2016 at the Metropolitan Expo Centre in Athens. Posidonia 2016 is a milestone for the maritime community gathering around 1.843 exhibitors and over 20.000 visitors both from the international and the Greek Maritime Industry.
Prisma Electronics SA will be present at the most important event of the shipping world, presenting at the booth 3.325 in Hall 3 the company's patented product LAROS, a unique integrated solution for vessel remote monitoring and performance analysis.
Exhibition hours:
Monday 6th - 19.00 to 21.00
Tuesday 7th - 10.30 to 19.00
Wednesday 8th - 10.30 to 19.00
Thursday 9th - 10.30 to 19.00
Friday 10th - 10.30 to 17.00
Visit us at Posidonia Hall 3, Stand no. 3.325