Successful participation at IoT Solutions World Congress 2018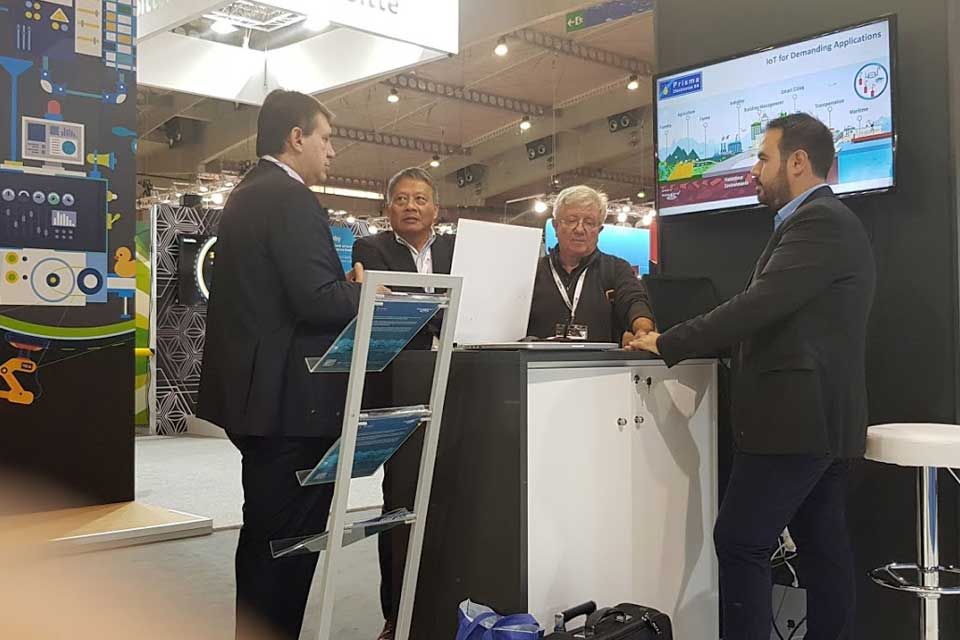 Prisma Electronics participated in the conference and exhibition IoT Solution 2018, in Barcelona, 16 - 18 October. The IoT Solutions World Congress is where real digital transformation happens. A unique event dedicated exclusively to joining IoT providers with industry in order to help the latter increase productivity via this disruptive technology.
Prisma Electronics at IoT Solution 2018 presented two smart IoT solutions the Laros system and PrismaSense technology. Prisma's Laros System impressed the visitors with its new innovation features and its unique remote montitoring characteristics. PrismaSense technology separated from other solutions to provide instant access to data, to enable effective decisions in day to day operations.