Successful completion of Solar Orbiter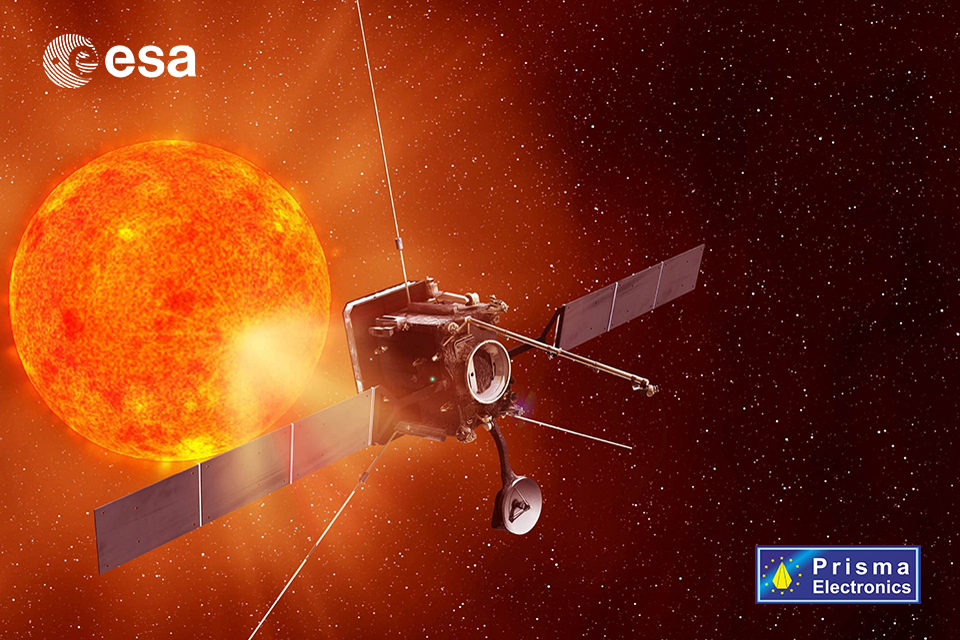 Prisma Electronics SA is glad to announce the successful completion of the project "Miscellaneous EGSE" for the ESA mission "Solar Orbiter". The engagement of Prisma Electronics was in the manufacturing of complex cables and harnesses and equipment under Space requirements, used for the testing of the satellite.
The total budget of the project concluded in over 1M €, thus making it one of the key manufacturing Space projects for Greece. All the deliverables were successfully accepted by the Prime Company, AIRBUS Defence & Space.
The participation of the Company in the project was considered a complete success, given the "Letter of Commendation" of AIRBUS DS to Prisma, which acknowledged both the on-time and the excellent quality of the deliverables. Mr. George Giordamlis, President of the Board of the Company stated, "Following the corporate strategic planning, the Company has been investing systematically last years in both personnel and equipment, in order to be established as a reliable supplier for Electronics and Cables for critical-mission projects. Towards this direction, we have made a lot of steps with great effort and persistence. Today, is an important day for all the Company, especially for the personnel, to which we owe our progress so far. We now anticipate the launch of the mission to celebrate our small contribution to a greater purpose."
The Solar Orbiter mission is one of the flagship missions of ESA, in the "Cosmic Vision 2015-2025". The satellite will try to give answers to some of the most fundamental questions of the universe, such as the creation of planets, the forming of life and the laws of Physics, which apply between celestial objects.